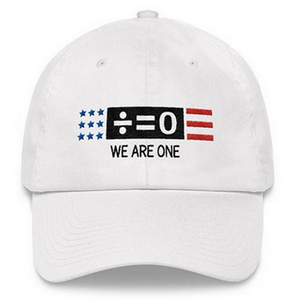 For Memorial Day we advertised this hat; Patriotic with hopes of inspiring greater unity and coming together. Some of the responses were troubling to say the least. One man demanded that I PROVE (yes, all caps) that we were not a a left wing organization committed to installing a Muslim hierarchy of control designed to over throw the current world order. His feeling, explicitly spelled out in detail, was that I was part of a greater movement involved in a civil war which was already well under way. I toyed with responding but chose the path of prudence (or...
---
• equalpay • EqualPayForWomen • GenderEquality • GenderGap • KamalaHarris • WomensRights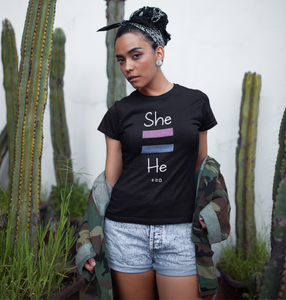 No more nonsense! It's time for women to get paid what they are worth. Kamala Harris has a plan to punish companies who stray from this basic human right. Good for her and for us! https://www.cnn.com/2019/05/20/politics/kamala-harris-pay-equity-proposal/index.html If you support equal pay for women, let others know by wearing what you think! Check out our "She Equals He". Other colors and styles available. Fight for what is right! Every purchase from Divided Equals Zero helps encourage unity while helping Americans in need. https://dividedequalszero.com/collections/she-equals-he
---
• Biden2020 • BidenCampaign2020 • BidenPhilly • DemocraticParty • DividedEqualsZero • Election2020 • JoeBiden2020 • LoveNotHate • LoveUnites • NeverTrump • PhillyForBiden • UniteAmerica • unity • WeAreOneAmerica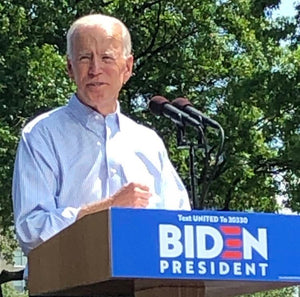 Joe and Jill Biden received a warm welcome from "The City of Brotherly Love" yesterday,  during the launch of Joe's Presidential campaign. This was a sort of homecoming for Jill, as she is a self proclaimed "Philly Girl". Joe was born in Scranton and raised in Delaware (a neighboring state). To add to the excitement, Joe has chosen Philadelphia as his campaign headquarters! Yay Philly! As I stood for hours in the sun waiting with enthusiasm to get a glimpse of our former Vice President, I was particularly encouraged by the size and diversity of the crowd. There are a...
---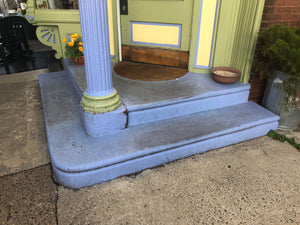 Helpful-   As you might gather from our website, I am the guy who helps. Full disclosure, we are a husband and wife team over here but as for me, yea, I'm that guy. The other day we went to a very nice small Italian restaurant here in Philadelphia called Fiorino (try it if you're nearby and can get in...well worth it). The image on my post is the colorful steps that lead to it's entrance. As we sat finishing up our meal, the restaurant was beginning to fill up with the arriving dinner patrons, many of whom were elderly....
---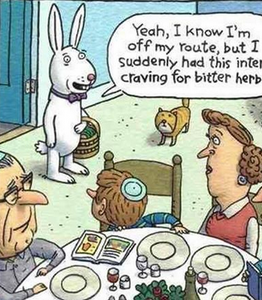 On this Busy Holiday Weekend, We Celebrate with Friends of Many Faiths. I'm the Quaker at the Seder Wearing the "Will Read for Food" Necktie. Here are a Couple Cartoons About the Celebrations of Sharing. Happy Whatever You Celebrate to You All. :)